Vaughan's Offers Kaleidoscope Abelia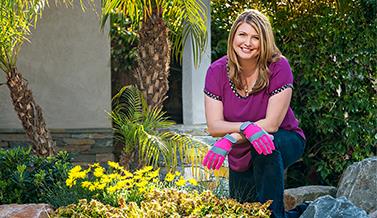 Kaleidoscope Abelia: Gardeners' Choice for Year-Round Color
Naperville, IL. — Vaughan's Horticulture is pleased to offer Kaleidoscope abelia, a delightful specimen that will accent any landscape year-round. As the name suggests, Kaleidoscope abelia delivers a spectrum of magnificent color. The perfect plant for the garden fashionista, Kaleidoscope abelia reflects seasonal transition with its ever-changing display.
Plants burst alive with fresh spring greens and vibrant yellows, then warm up to a sunny golden glow in the summer and fiery reds and oranges in the fall. Winter approaches with rich dark greens, ambers and cranberry tones.
Ideal for the landscape, Kaleidoscope is a reliable shrub that can be used as a focal specimen or accent plant, or it can also add drama to mass plantings. But there's no need to limit this shrub's use to in-ground plantings; Kaleidoscope makes a great addition to container gardens, either on its own or paired with a splash of blooms.
"The rainbow of colors displayed by Kaleidoscope abelia is a joyful delight to enjoy in your garden throughout the entire year," remarks Ashleigh Geremia, landscape designer with Designia Inc. in Charlotte, N.C. "There are deciduous shrubs that have similar color, but no other evergreen shrub exudes such vibrant color as this unique abelia. "
While bred for its captivating leaf color, Kaleidoscope produces delicate, sweetly fragrant flowers all season long. By late spring, the entire plant is covered with soft pink buds that open to white blooms that keep coming well into autumn.
Vaughan's offers Kaleidoscope to growers and garden centers across North America. Visit the official website for Kaleidoscope abelia at www.abeliakaleidoscope.com, where gardeners, retailers, landscapers and growers can learn more about the most striking variegated abelia on the market.